National Civil War and Collector Arms Show September 25, 2021
September 25, 2021 @ 8:00 am

-

5:00 pm

$9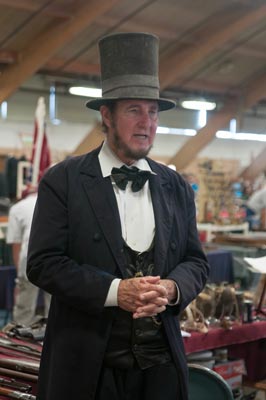 NATIONAL CIVIL WAR, COLLECTOR ARMS, AND RECENT WARS SHOW AND SALE
Wheaton, Illinois – Zurko Promotions will again host the nationally acclaimed "Chicagoland" Civil War, Collector Arms, and Military Show and Sale at the DuPage County Fairgrounds, Wheaton, Illinois.
The show will feature museum quality artifacts from the Revolutionary War, the Spanish-American War, the Native American Wars, the Bowie Knife Fur Traders, and recent war eras, along with antique and vintage firearms.
We are proud to announce that dealers will be present from all over the country including ILLINOIS, INDIANA, LOUISIANA, GEORGIA, MICHIGAN, TEXAS, CALIFORNIA, KENTUCKY, TENNESSEE, WISCONSIN, PENNSYLVANIA, ARIZONA, NEW HAMPSHIRE, IOWA, OHIO, AND MINNESOTA.
1000's of heirlooms and mementos will be for sale such as currency, coins, Civil War and period jewelry, pictures, letters, documents, autographs, swords, badges, books, and more too numerous to mention. Come join us to experience a living history lesson for young and old and have an opportunity to purchase a family keepsake.
Early buyers may come on Friday at noon including Saturday at 8:00 am/$50.00. Early buyers on Saturday ONLY at 8:00 am/$25.00. General Admission is Saturday 9:00 am- 4:00 pm/$9.00 and free for youths 16 and under. Tickets are available at the door. Parking is free. The DuPage County Fairgrounds is located at 2015 Manchester Rd, Wheaton, IL 60187
For additional information contact Zurko Promotions at 715-526-9769 or https://chicagocivilwarshow.com
https://www.flickr.com/photos/124610177@N04/albums/72157708498488254